LAWYERS<br><span>Svenja Arndt and Udo Fischer</span>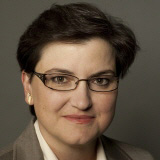 On the one hand, Svenja Arndt has many years of experience in the entire fields of environmental and technical law, here especially in the areas of chemical law, industrial safety and occupational health and safety as well as advice in optimizing the company organization.
On the other hand, she has great expertise in privacy issues and has worked as external Data Protection Officer for various companies of international groups since mid-2012.
A further specialty of her is a niche area of medicine law, namely transplantation and tissue law, in which Ms. Arndt has been working for more than 17 years.
She is a regular speaker for well-known professional seminar organizers (see current seminars), holds in-house-seminars at companies and regularly publishes professional articles. She is also co-publisher of Information Service Environment and Technical Law.
CV
Studies of law at the Albert-Ludwigs-University Freiburg (1st state exam in 1992)
Trimester at the University of Surrey, Guildford, England (1992)
Legal clerkship at the Landgericht (regional court) Karlsruhe and University of Administrative Sciences Speyer (2nd state exam in 1995)
Admitted to the German bar in 1995
Lawyer at the law firm Hoffmann Liebs Fritsch & Partner, Düsseldorf, until 2012, since 2000 as partner
Founder and managing director of ARNDT Rechtsanwaltsgesellschaft mbH since 2012
Memberships
GDD: German Association for Data Protection and Data Security
BvD: Federation of Privacy Officers
Languages
German (mother tongue)
English (fluent)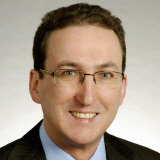 Udo Fischer works primarily in environmental, technical and occupational health and safety law but also in privacy law. In addition, he is co-publisher of Information Service Environment and Technical Law which has been regularly published since 1998.
CV
Studies of law at the Ruprecht-Karls-University Heidelberg (1st state exam in 1992)
Legal clerkship at the Landgericht (regional court) Karlsruhe (2nd state exam in 1995)
1995 to 2012: Economics editor and business lawyer at a middle-sized publishing company in Düsseldorf
Admitted to the German bar in 1997
Lawyer at ARNDT Rechtsanwaltsgesellschaft mbH since 2013
Memberships
GDD: Gesellschaft für Datenschutz und Datensicherheit
BvD: Bundesverband der Datenschutzbeauftragten
Languages
German (mother tongue)
English (fluent)